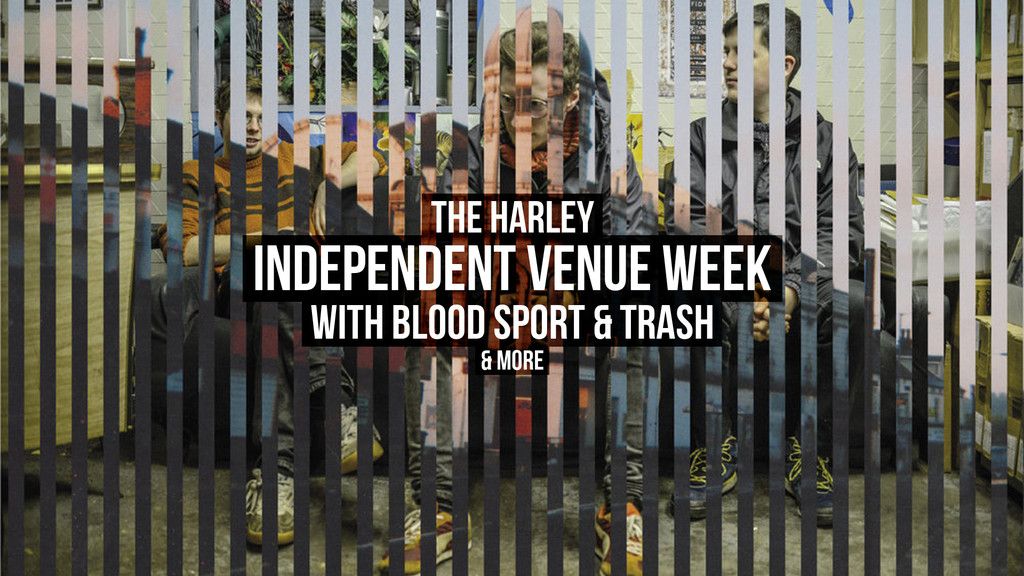 We're celebrating Independent Venue Week with a day of live music and an exclusive music panel! Make sure you get out and support your independent venues this week, to find out more check their website: http://www.independentvenueweek.com/
From 4pm The Harley have partnered with PRS for Music and PPL to present an exclusive Music + Business panel aimed at breaking musicians. Panel attendees will get free entry to the show after. Join a panel of industry professionals to hear more about the business side of the industry and gain valuable knowledge to help develop your music career.
RSVP here: https://www.eventbrite.co.uk/e/feedback-music-business-presented-by-prs-for-music-and-ppl-tickets-31029290443
Then from 7.30pm we welcome two of our favourites Blood Sport & TRASH!
Blood Sport
The self-described 'premier ambassadors of Sheffield's aggro-beat
sound', trio Blood Sport create a mongrel soundclash pups of high
energy electronics & afro-beat using drums, electronics, electric
chordophone, baritone guitar and voice.
TRASH
After joining Clue Records (home to Allusondrugs, Forever Cult +
NARCS) earlier this year, noisy dream-pop boys TRASH have gone from strength to strength.
With rave reviews from their sets at Y Not Festival and Sheffield's
Tramlines, as well as support slots with acts including RAT BOY, The Ordinary Boys & JAWS, the Chesterfield band unveiled their 'Urban Glow' EP to great acclaim. Surf music for people that have never been to the sea.
Related show