The ace High Hazels​ will be returning to our place on 30th April for a big ol' party to celebrate their new single 'Valencia'. Tickets for the show are onsale now and are also available in person with no booking fee from The Harley​ box office.
18+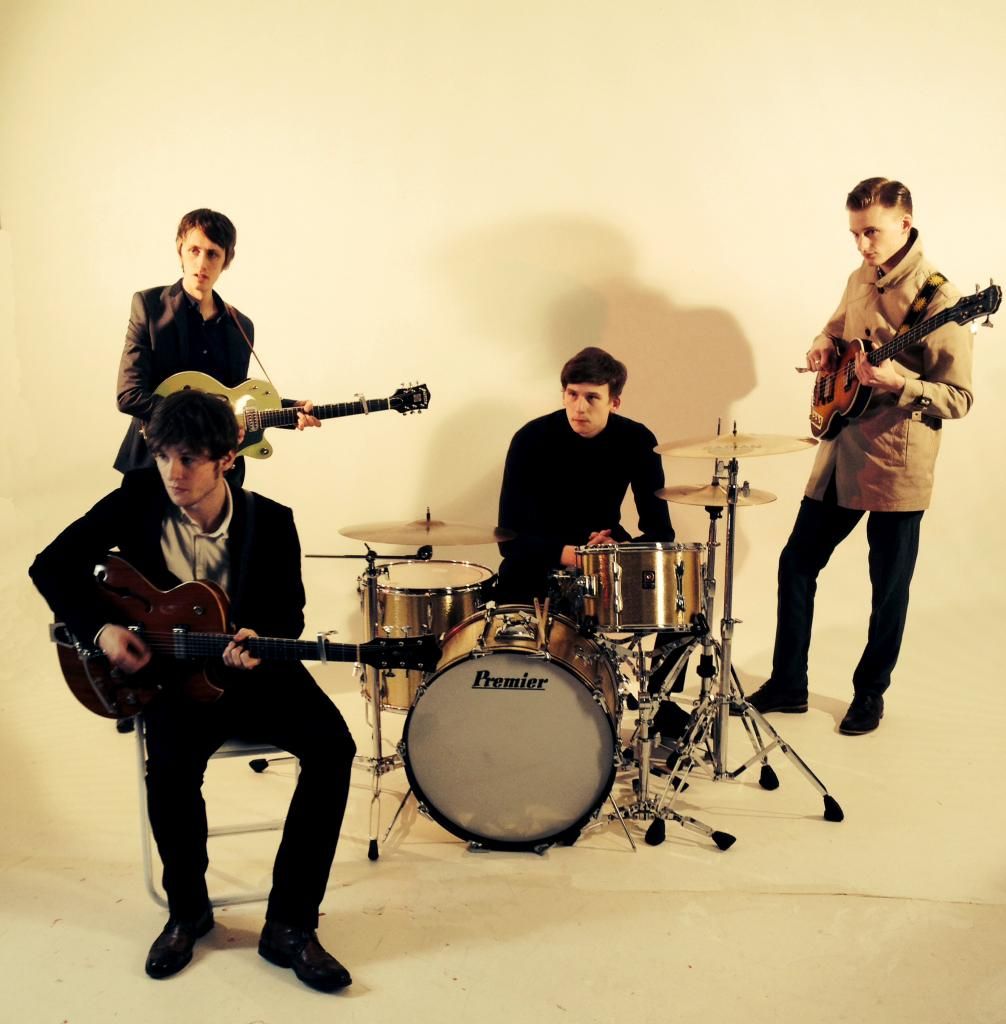 With acclaim for their eloquent songwriting and gentlemanly charm, James Leesley (vocals/guitar), Scott Howes (guitar), Paul Barlow (bass guitar) and Anthony Barlow (drums) are set to follow on from the success of their self-titled debut album, released in October of last year. The album was recorded with producer Matt Peel (Pulled Apart By Horses, Eagulls) and mastered by Robin Schmidt (The Coral, Jake Bugg).
The young quartet from Sheffield are boys who horde priceless guitars, but can't afford the bus fare home, rehearse dry George Harrison barbs in the bathroom mirror, read the Angling Times, and go to their Nan's for Sunday dinner.
Their artistry awash with the Steel City's reputation for melancholy witticism and intricacy, High Hazels soar in melodies of everlasting wanderlust, as desires of blithe youth permeate in northern nuances both authentic and chaste. Dream pop powered by a lovelorn landscape, A. Barlow drums an upbeat anthem for the doleful, as Leesley's vocals echo shimmering chords in a sunlit tenor.
"Hazy afternoons spent drifting through an ancient river bed formed the inspiration behind this song," says P. Barlow.
"The river bed has now dried and is known as the 'Garden of Turia'.
"Drenched with summery guitars and plenty of Valencian juicy oranges, the drums pound through the back streets and into the town square," he says.
The release of 'Valencia' will be accompanied by an acoustic version of the track, as well as acoustic B-sides of their lead single 'Misbehave', and The Kinks' 'Waterloo Sunset', which was first played on BBC Radio 2 for Dermot O'Leary. To celebrate the release of 'Valencia', High Hazels will be selling a limited run of 100 DIY handmade sleeves, featuring art drawn by the band.