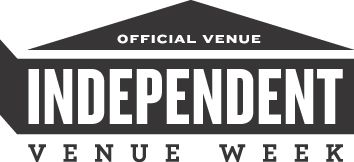 We're delighted to announce that we will be taking part in Independent Venue Week 2015, celebrating all that is great and good in the world of indie music haunts. The project is made possible with the support of Arts Council England, and is now in its second year.
For the Harley leg of the project, we welcome the wonderful Songhoy Blues back to Sheffield, following their excellent performance at Millennium Galleries during Tramlines 2014. The Malian band were part of the Africa Express project, collaborating with Yeah Yeah Yeahs' Nick Zinner and others, and are now signed to Transgressive.
Tickets for the show are onsale now here, or in person with no booking fee from the venue box office.
Songhoy Blues were born in the Malian capital Bamako in the spring of 2012, when Garba Touré joined forces with some other musician friends from the north after fleeing the conflict-torn region, and decided to form a band
"Songhoy" because Garba Touré, lead vocalist Aliou Touré and second guitarist Oumar Touré, although unrelated to each other – Touré is as common as Smith or Jones in northern Mali – all belong to the Songhoy people, one of the main ethnicities in the north.
And "Blues" not only because northern Mali is the cradle of the blues and its music is often referred to as "the desert blues", but also because Garba and his mates are obsessed by that distant American cousin of their own blues, "my father used to make me listen to Jimi Hendrix who I love." Garba's father is Oumar Touré, who played congas for Mali's guitar legend, Ali Farka Touré.