We're very happy to announce that next month's show with punk supergroup OFF! has moved to Leadmill. It'll mark our first show at the venue after six years of working together, and we're excited to be able to make it such a good one.
Made up of members of some of the most influential bands in punk and hardcore, OFF!'s collective resumé is absolutely staggering:
Keith Morris (Black Flag, Circle Jerks)
Dimitri Coates (Burning Brides,
Mario Rubalcaba (Rocket From the Crypt, Hot Snakes, Battalion of Saints)
Steven McDonald (Redd Kross)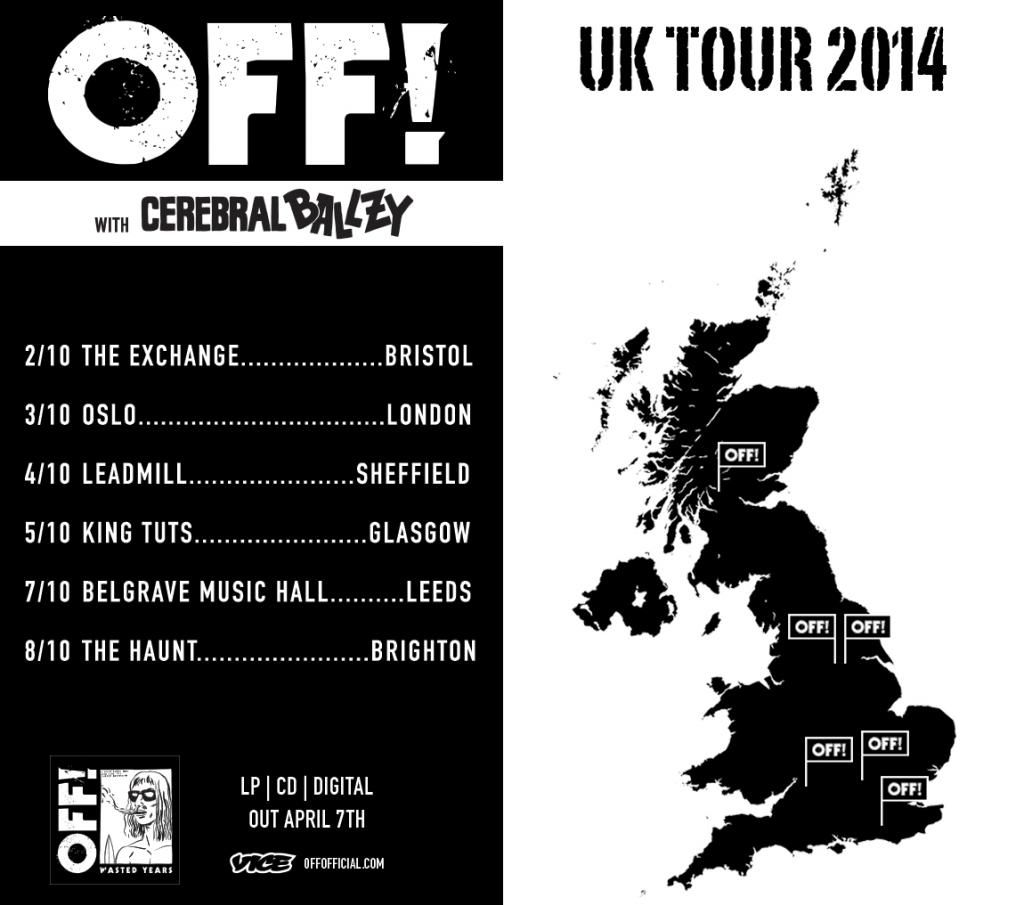 Over the past four years, OFF! have proven to be more than just a band. They also raise a series of challenging questions. After four decades of heavy use, does punk rock still have any life left in it? Do Keith Morris and his gang of grown-ass punk heroes still have the goods?
They've answered their own questions with a resounding yes through a packed itinerary of shows and a handful of recordings that are among the rawest musical experiences of the new decade. Combining reckless improvisational energy with the combined skills of four deadly sharp musicians, OFF! have dug down through a decades' worth of accumulated stylistic garbage, and rediscovered the stripped down core of noise, speed, and rock & roll that punk seemed to have lost forever.
They are currently touring their third full-length album Wasted Years.
Searingly loud, frantically paced, and best taken in a single 23-minute dose, Wasted Years is a sonic cinder block, a clenched fist raised in the face of rock & roll refinement. If you had any questions about the state of punk in 2014, this is your answer.
The band will be supported by NYC punks Cerebral Ballzy.
Saturday 4th October
The Leadmill
7.30pm
14+
Advance tickets: £10.00
Available here or in person with no booking fee from The Harley. More on the door.