We are incredibly excited to be part of Pete McKee's Pub Scrawl for the second year running. The event pairs local artists with the city's independent venues and boozing spots to create a totally unique night out.
Last year's event saw an amazing evening of live art, newly drawn-on walls and daft, sweaty live music at our place care of Tom J Newell and Drew Millward. Meanwhile, other venues saw the likes of Warp Films recruiting the crew of This Is England to serve behind the bar at the Washy and much more.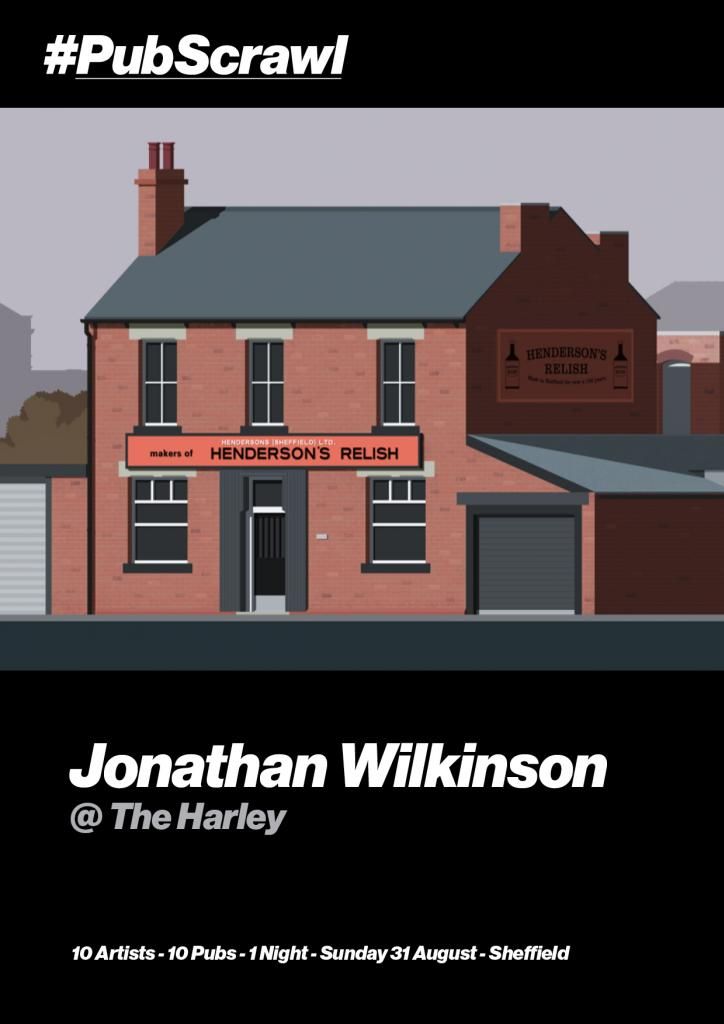 We're very happy to have been paired up with We Live Here founder Jonathan Wilkinson, whose clean, graphic images of Sheffield landmarks are some of the most iconic images of the city currently in circulation.
The event takes place on Sunday 31st August, and more information can be found on the Pub Scrawl site.