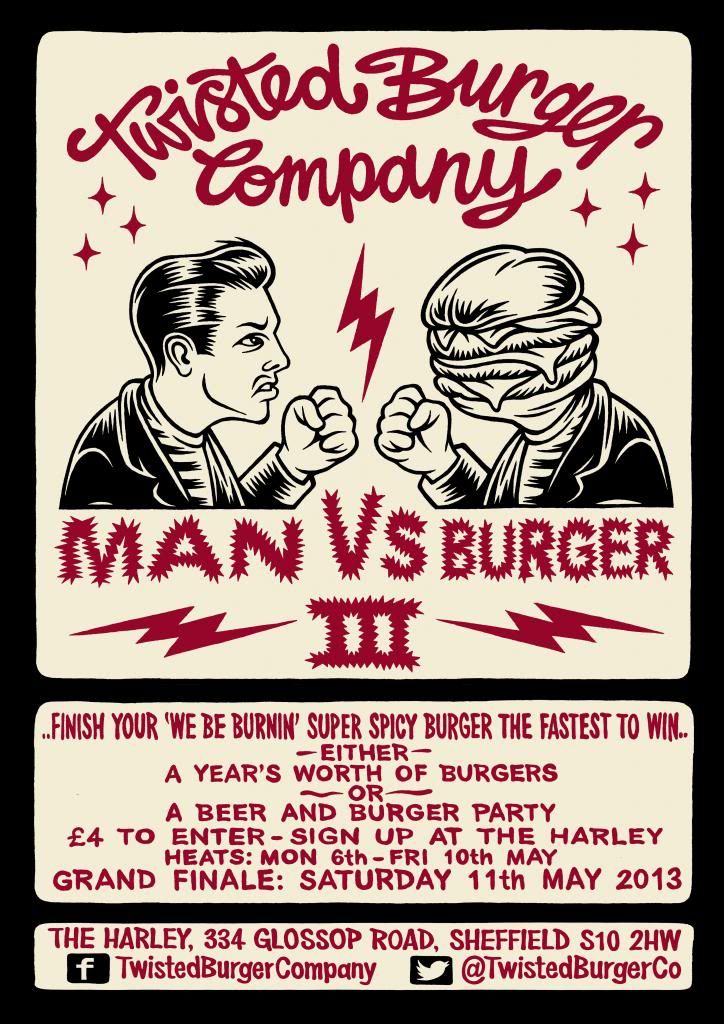 Heads up, competitive eaters…
The folks at the Harley's Twisted Burger Company are in the throes of the third ever Man vs Burger contest, and it's pretty much got your name all over it. Heats are taking place every day this week. Sign up to have a shot at finishing the appallingly spicy We Be Burnin' burger in the fastest time to win free burgers for a year or a not-as-unsavoury-as-it-sounds 'Burger Party'.
Head on over to the Facebook event for all the details.
Damn; you better fear that wasabi.