What we've had on the office stereo this week
Subscribe to our Spotify playlist for all our picks

Shonen Knife
'Pop Tune'
"When I listen to the music, I get… POWER".
If Shonen Knife don't improve your day, you might just be beyond saving. Sorry.

Katie and Allison Crutchfield
'Oblivion'
Recent Wichita signing Waxahatchee and her sister cover Grimes' pop perfection, and it's brilliant.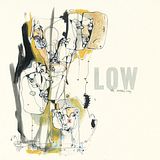 Low
'Just Make It Stop'
Typically understated, and seriously beautiful, this is one of our office favourites from Low's most recent record. Catch the band when they play live at Queens Social Club in November