What we've had on the office stereo this week
Subscribe to our Spotify playlist for all our picks

Sigur Ros
'Brennistein'
Heads up, everyone: Sigur Ros now come complete with 80s-leaning industrial clattering, and hell, if it ain't totally and utterly awesome.

De La Soul
'Get Away'
A dark, spacey beat and a lengthy Wu-Tang Clan sample underpin this Wu-inspired tune. The hip-hop greats' first single since 2004, 'Get Away' will be followed with a new single every month, which is just damned great news, ain't it?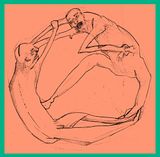 Blood Sport
'Ø'
The most recent offering from Sheffielders Blood Sport fuses punk and noise with afro-beat rhythms and some damned fine mumbling. The band will join Marnie Stern and Sky Larkin at Queens in May, in one of our favourite three-banders in a while.