What we've had on the office stereo this week
Subscribe to our Spotify playlist for all our picks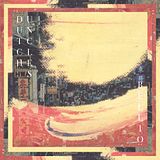 Sky Larkin
'Bellio' – Dutch Uncles remix
As well as heading out on the road with Marnie Stern in May, with a gig at Queens on 31st, Wichita signees Sky Larkin have also been hard at work on this remix of one-time and soon-to-be-again tourmates Dutch Uncles. Their version adds vocals and guitar licks to the original, converting its faultless alt-pop into a sultry piano house.

Ghostpoet
'Meltdown'
Ever a master of crushing, understated heartache, the video for Ghostpoet's newie explores the death of two relationships via a chance encounter on a bus, while the song itself pairs glacial female vocals with Ghopo's louche rapping. See it for real at Queens on 22nd May.

Eleanor Friedberger
'Stare At The Sun'
Formerly one half of Fiery Furnaces, Eleanor Friedberger created one of our favourite albums of 2011 with her solo début. 'Stare At The Sun' sees a return to her upbeat hooks and characteristically off-kilter cadence, and it's a beaut.