What we've had on the office stereo this week
Subscribe to our Spotify playlist for all our picks

Parenthetical Girls
'Curtains'
As anyone who's ever been to the roller disco will know, we're big fans of live music in weird places, so this video of Parenthetical Girls performing the gorgeous 'Curtains' in the total deathtrap of an abandoned riverboat really pushes our buttons.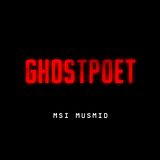 Ghostpoet
'MSI MUSMID'
The Harley Live office was united by a love of the first Ghostpoet record, so can't wait to hear what the newie holds. Produced by Richard Formby, the first track to be released from Some Say I So I Say Light is a lush deep groove, and if it's piano hits and staccato beats that you're after, look no further.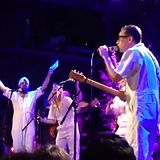 Fred Armisen & Friends
'Waterfalls'
If, like us, you've whiled away many an hour wondering what Tim Harrington from Les Savy Fav might sound like doing the Left-Eye rap from TLC's 'Waterfalls', accompanied by Marnie Stern, Fred Armisen, Telekinesis and more, then we've got good news. You've come to the right place, my friend.