What we've had on the office stereo this week
Subscribe to our Spotify playlist for all our picks

HEALTH
'Tears'
Happy Hallowe'en y'all. In case you've not had your fill of gore and gristle just yet, go check out the newly released video for HEALTH's 'Tears' for a full-on fix of zombie toddlers. Taken from the band's original soundtrack for Rockstar Games' Max Payne 3, it's a woozy, downbeat cut of artful clatter.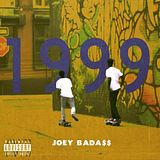 Joey Bada$$
'Fromdatomb$'
More old skool boom bap from one of our favourite rappers releasing this year, Brooklyn teenage wunderkind Joey Bada$$. 'Fromdatombs' pairs Joey's Wu Tang-style flow with laid-back piano hits and brass, and we can't get enough of it.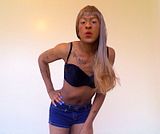 Mykki Blanco
'Head Is A Stone'
After collaborating and playing with the likes of Grimes, Gang Gang Dance and Teengirl Fantasy, the self-styled 'acid punk rapper' is embarking on a US tour opening for Death Grips. It's a pairing made in heaven, with both acts pushing an aggressive delivery and distinctive, bass-heavy drum sound, as on 'Head Is A Stone"s crunching, throbbing alt hip-hop.