What we've had on the office stereo this week…
Get all our picks on Spotify

Metz
'Get Off'
Making a bunch of awesome, discordant noise, Sub Pop-signed, Canadian outfit Metz have just released their self-titled debut, which is up for streaming through Exclaim. Go get it!

Cloud Nothings
'Fall In'
The latest song to be taken from Attack On Memory, the Ohioans' most recent, and most muscular record, 'Fall In' now comes complete with a beautiful, silver screen-style black and white video.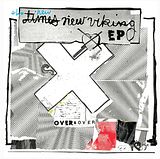 Times New Viking
'Sleep In'
Continuing this week's leaning towards new and dangerously great North American guitar music, it's 'Sleep In', the newie from Ohio lo-fi scene-stealers Times New Viking.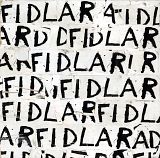 FIDLAR
'White On White'
Last up is a bunch of anarchic noise from LA punks and recent Wichita signings FIDLAR, whose debut will come out in February. Their name is an acronym of 'Fuck It Dog, Life's A Risk', which probably gives you a little more indication of what to expect from the rest of the record.