As well as being one of the most applause-worthy independent institutions in Sheffield at the moment in their guise as a come-one-come-all Alternative Music Society, Small Ideas also put on some seriously ace live shows.
This one is happening next Monday at The Harley, and is going to be a whole world of fun.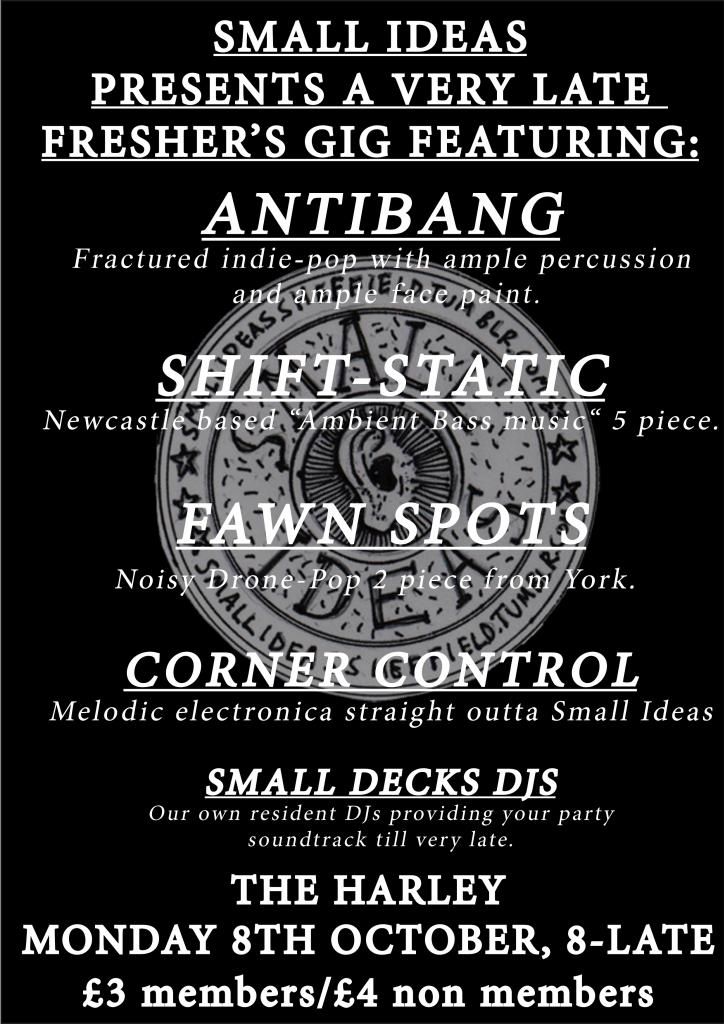 Antibang
Fractured indie-pop with ample percussion and a taste for video nasties.

Fawn Spots
Scuzzed, lo-fi garage-punk
Music by Fawn Spots
Shift Static
Late night-leaning ambient bass music
In Italics EP by Shift-Static
Corner Control
Layered melodies and minimal beats from a Small Ideas-spawned duo
Printers [Single] by cornercontrol
Monday 8th October
Small Ideas' Very Late Freshers' Gig
The Harley, Glossop Road, Sheffield
7.30pm
Advance tickets: £4.00/£3.00 Small Ideas members
18+
For our full gig listings, hit us up here.