What we've had on the office stereo this week…
Get all our picks on Spotify

Deftones
'Leathers'
The first taste of the band's new record Koi No Yokan, due for release in the middle of November. Exciting stuff.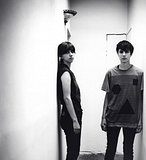 Telepathe
'Onyx'
The Brooklyn electronic pair are soon to be returning with a new long-player, with 'Onyx' finding them on a full-on, righteous 80s synth-pop tip.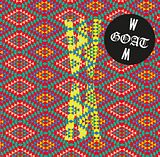 Goat
'Goathead'
If you only listen to one thing this week, make it Goat, a mysterious bunch of Swedes making African-inspired rhythms infused with the freakout-funk of George Clinton.

Withered Hand
'Inbetweens'
Stopping off at The Harley this Sunday as part of his national tour, Withered Hand's Dan Willson also has a new EP on the way, with its title track accompanied by a beautiful video of sleeping in inopportune places.