This week's Listening Post is inspired by our forthcoming zine, and features tunes from some of our generous and damned good-looking contributors. Enjoy!
Get all our picks on Spotify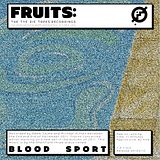 Blood Sport
'2020202016′
As well as being one of the Harley Live office's favourite local bands, the ace noisemakers behind Blood Sport have also been good enough to contribute to the Sheffield Gramophone Society page of our zine, picking an album that brought them together and shaped the music they now make. Know this: they wavered on The Number Of The Beast, but decided against it. Boo.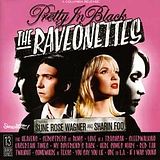 The Raveonettes
'Love In A Trashcan'
We are incredibly happy to have roped the ever-brilliant Raveonettes into sending us over their thoughts on film noir, as well as into playing for us in November at Queens. Expect plenty of exactly this kind of smoky, reverb-soaked fuzz-pop when they take to the stage.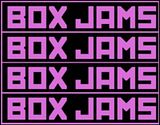 Boxjams
'Volume 3′
In their album pick for us, Boxjams' Juliun C90 tells us why they rally against the use of the perfectly insulting phrase 'intelligent dance music'. Check out their third hour-long mix to get a grip on their heavy, soulful electronic leanings.

Wild Beasts
'Bed Of Nails'
We were lucky enough to have Wild Beasts' Tom send us over some words on the books he'll be tucking into now they're back from tour. Here's a slice of the spectacular Smother to accompany it.
And while we're at it…
Don't forget, you can always head on over to our Listings page to check out our full gig listings. Come fill your heads with some seriously special live music.