The good guys at ever-excellent DIY promoters/record label/music aficionados The Audacious Art Experiment have been good enough to send us over some words on records for our zine. The published piece is just going to be a snippet of this, so we thought we'd let them tell you their reasons for picking it in full here.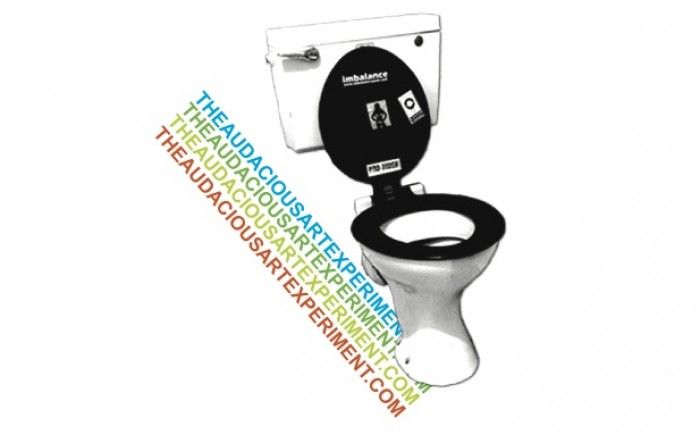 We Insist! Freedom Now Suite
Max Roach
I started getting into jazz as a way of cooling my ears, from the constant barrage of punk and hardcore that I was involved in around my early 20s. Listening to mostly Brubeck, mid-era Davis and singers like Billy Holiday and Ella Fitzgerald, I found it blew a nice breeze through me, that helped me escape the constantly exhausting action mindedness of 00s politically-charged hardcore rhetoric. Don't get me wrong, I was committed to mass world change, via the power of the odd DIY gig or two. Refused had recently released The Shape of Punk To Come and their blend of left-wing ideals, mixed with cool 50s stimulus, had opened my eyes to the jazz world in the first place, allowing me to feel like it was ok to get into this old stuff, that previously I'd have only associated with stories of how my grandparents got together. Nevertheless, despite my new found love, the two were often kept apart in my head, like a secret fantasy you daren't tell your partner about. That was until I heard Max Roach and my fetish for protest became a whole lot cooler and unsuppressed.
Released in 1960, with the aim of performing it in '63, on the 100th Anniversary of the Emancipation Proclamation in the United States, We Insist! Is nothing short of a protest record aimed at pinpointing the terror and injustice of slavery that still resonated through America's future at the time. The cover depicts the group in a diner, seemingly taking part in a sit in. As America congratulated themselves for a centenary anniversary of equal rights and justice for all, Roach took the opportunity to remind the world that huge injustices were in fact still present in modern America and the world over, with segregation and the government suppression of the equal rights movement very much the main dish of the day. Over the six movements on this record, Roach's suite, fronted by singer Abbey Lincoln, take you on a tour of the blues and subsequent euphoric release from slavery, the terror and lack of peace still felt by black people a century on, until drawing ties with the segregation and horrors present in South Africa under the apartheid.
Before hearing this record, I saw jazz as a music of pure indulgence. Of middle class folks talking about groups like they were bottles of wine, or simply of over intelligence applied to little audible meaning to a snarling punk like me. I dug it all the same, escaping into those sentiments myself as a form of play. Playing this record every time since though, it never fails to make my skin prickle at the sheer guts it must have taken to make such a statement at such a time. Max Roach = Punk as fuck.
While we're at it, get yourself over to our Listings page to have a browse of our full gig listings for some seriously special live music.