What we've had on the office stereo this week…
Get all our picks on Spotify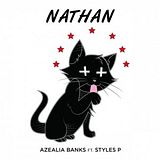 Azealia Banks
'Nathan'
So, we're all in agreement that Azealia Banks is going to be a supermassive popstar soon, right? Right. Produced by Drums Of Death, new jam 'Nathan' is seriously channelling Missy Elliot, and it's been on pretty much constant rotation round our way since it emerged a couple of weeks ago.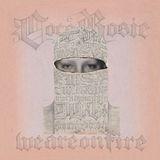 CocoRosie
'We Are On Fire'
Trip-hop, opera, and a pretty damned beautiful, smoke 'n' slo-mo filled video. Yep, there's nobody else quite like CocoRosie.

The Raveonettes
'She Owns The Streets'
'She Owns The Streets' is the first taste of the bands new album, which due out in September, so there's plenty of time to get yourself word-perfect before their Queens show. All signs point to it being another ace bunch of fuzzed-up, sugar-coated dark-pop, and we can't wait.

Vuvuvultures
'I'll Cut You'
Haunting, brooding gothgaze, and one of the most good-looking and sinister videos we've seen in a while.