What we've had on the office stereo this week…
Get all our picks on Spotify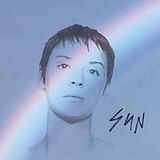 Cat Power
'Ruin'
Last week saw the news that the ever-brilliant Cat Power is soon to be releasing her first record of original material in six years. 'Ruin' is to be its first single, and it's an upbeat, Latin-tinged pop number, topped off with Chan's loucher-than-thou vocal.

Electrelane
'To The East'
'To The East' appears on this week's Listening Post for two main reasons. Firstly, we've just announced that Electrelane frontwoman Verity Susman will be performing her solo material at the Lantern Theatre for us in October, and we are crazy excited. Secondly, a few nights ago I dreamt I owned a No Shouts No Calls T-shirt. This one goes out to my ensuing wardrobe disappointment.

Joey Bada$$
'Survival Tactics'
Brooklyn rapper Joey Bada$$ makes an explosive brand of old-school, heavy with Wu Tang leanings, lyrical flow and wordplay way beyond his 17 years.

David Byrne & St Vincent
'Who'
The first track to be released from the pair's forthcoming collaborative album Love This Giant, 'Who' is exactly as great as you'd expect from two of the most consistenly forward-thinking figures making music today. Spiky, off-kilter and laden with vaguely daft horns, it's got a bit of the Tune-Yards about it.