Thankyou so much to everyone that came to, played at, DJed at or worked on Saturday night's roller disco. Y'all look sweet on wheels.
Here's the view from the DJ booth, c/o the Sky Larkin DJs. If you got any good snaps from the night, we'd love to see them. Sharing is caring, after all.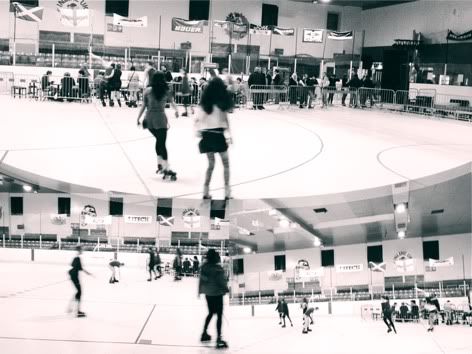 You can also go here to see Drowned in Sound's pics, thanks to Gary Wolstenholme.
We're already thinking about the next one, so head on over to Facebook and go like us for all the latest.
Ta x