What we've had on the office stereo this week
Get all our picks on Spotify here
There's not long left to vote in the NME's Best Small Venue poll and mean a lot to us to have The Harley recognised in it, so we'd be massively grateful if you could spare a minute to vote for us here.
If you need reminding of some of the ace shows we've had at our place in the last six months, fear not, cos we've given this week's Listening Post a Harley Live Retrospective theme.
Ta!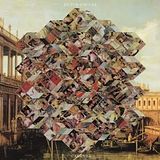 Dutch Uncles
'Cadenza'
First up, it's the mind-bogglingly great 'Cadenza', from ace Manchester art-pop types Dutch Uncles.

The War On Drugs
'Your Love Is Calling My Name'
When we put the ace Americana outfit on just after the summer, it was one of the busiest shows we'd had in ages. Here's 'Your Love Is Calling My Name', off of the pretty much universally-loved Slave Ambient.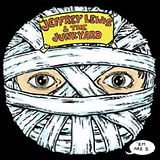 Jeffrey Lewis And The Junkyard
'Whistle Past The Graveyard'
We were lucky enough to have the awesome, Leeds-based Americana promoters Hee Haw Sessions over at our place a few times last year, and one of the best shows they put on came from wonky anti-folk stalwart Jeffrey Lewis. Here's a tune from the band's album 'Em Are I.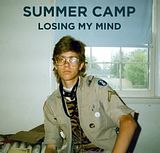 Summer Camp
'Losing My Mind' – St Etienne remix
When Elizabeth Sankey and Jeremy Warmsley descended into the crowd a few weeks back to play a super stripped-back version of 'Losing My Mind', a bunch of people told us it was one of their all-time Harley Live highlights. Here's the tune reimagined pretty damned amazingly by St Etienne.