What we've had on the office stereo this week
Get all our picks on Spotify here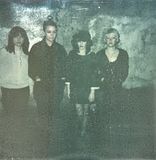 PINS
'11th Hour'
Matt Cooper from Uneven Blonde switched us on to this band this week, and we haven't been able to stop listening to them since. Layered, reverb-heavy vocals and Stooges-alike guitars make this four-piece from Manchester sound like a Northern Dum Dum Girls c. first album.

Battles
'White Electric (Shabazz Palaces Remix)'
This is taken from Battles' forthcoming remix 12-inch Dross Glop 2. As far as we can tell, the four-part series will feature remixes of every track from last year's awesome Gloss Drop, with the band already having called in Gui Boratto and The Field for the first instalment. This reworking, by the Seattle art-rap outfit is – needless to say – massively badass.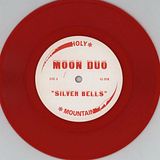 Moon Duo
'Silver Bells'
If you're one of those who doesn't like to listen to Christmas songs outside of December, look away now, because we've had Moon Duo's Christmas 7" on our record player again this week, and we're not ashamed to admit it. It's not remotely festive, though, so fear not, and is instead wrapped up in layers of fuzz and feedback, exactly as you'd want a Wooden Shjips side-project to be.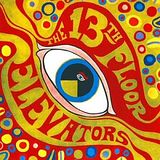 The 13th Floor Elevators
'Roller Coaster'
We've picked this classic from 1960s psych-rock pioneers The 13th Floor Elevators primarily because it gives us an excuse to point you in the direction of this video, which sees Les Savy Fav frontman Tim Harrington work his way around Austin's psych scene, including visiting The Black Angels' Psychfest, an event which features none other than Elevators frontman Roky Erikson, performing and just generally being awesome.