What we've had on the office stereo this week
Get all our picks on Spotify

Young British Artists
'Everything In Front Of You'
This is a super-rousing chunk of guitar-rock from the Manchester outfit, kind of in the vein of The Decline Of…-era British Sea Power. They'll be supporting The Twilight Sad at Queens on Saturday, and I dang well can't wait.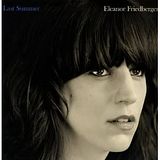 Eleanor Friedberger
'Inn Of The Seventh Ray'
This is taken from the Fiery Furnaces singers' first solo record, which was released last year. No matter how many times I listen to it, I can't get over her vocal style, which has the lyrics sort of tripping through the songs, almost independent of the melody. Needless to say, it's awesome.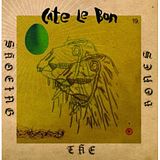 Cate Le Bon
'Shoeing The Bones'
The very talented Ms Le Bon has been on our stereo this week firstly because she's damned great, and secondly because…well, if you keep an eye on us later in the week, we'll tell you. This one is particularly gorgeous, with a sort of countryish guitar thing going on, with Cate's lovelorn vocals telling us that 'these are hard times to fall in love' over the top.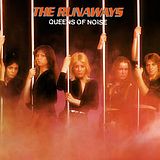 The Runaways
'Cherry Bomb'
This week, I bought a seriously awesome new wave compilation, which contained not one, but two Runaways songs. I've included it here because everyone knows Joan Jett is one of the coolest women to have ever lived. Way to start your own record label before any woman ever, Joan!