What we've had on the office stereo this week
Get our picks on Spotify here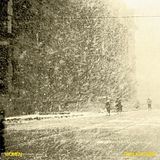 Women
'Heat Distraction'
We were shocked and saddened to hear the tragic news about Women guitarist Christopher Reimer, who passed away earlier this week aged only 26. He was a very talented guy, and they were a very special band. Here's the amazing 'Heat Distraction' from the equally amazing Public Strain.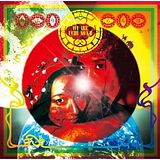 Afrirampo
'Afrirampo'
This week, we got into a conversation about the last time we went to a gig with no preconceptions, and ended up seeing someone totally mind-blowing. This bananas (and sadly now defunct) Japanese duo was my pick. Here's a crappy video of them being amazing outside HMV in Harajuku.

Death Grips
'Guillotine'
Earlier this week, astonishingly good hip-hop outfit Death Grips announced that they're going to be releasing two full-length albums this year, which is obviously damned great news, and got us listening to Ex Military all over again. That said, is it just us, or is there something a little unsettling about the fact that they're now signed to the same label as Shakira?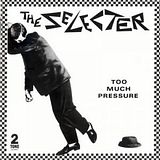 The Selecter
'Missing Words'
Hey, Pauline Black, you rock our world so hard. We're going to come see you play at The Brudenell in a couple of weeks and fangirl ourselves into oblivion. That's all.