What we've had on the office stereo this week
Get our picks on Spotify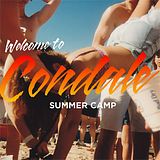 Summer Camp
'Losing My Mind (St Etienne remix)'
This is one of a couple of seriously special remixes of Summer Camp's sunshine-pop hit 'Losing My Mind', taken from their debut album Welcome To Condale, and is probably our favourite, warping the warmth of the original into a glacial, piano house.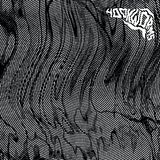 Hookworms
'I Have Some Business Out West'
Amazing psych-drone from Leeds in the vein of The Black Angels or The 13th Floor Elevators, complete with unintelligible bellowed vocals and acres of distortion. Needless to say, you should come check them out when they play at our place next week.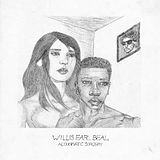 Willis Earl Beal
'Take Me Away'
This Chicagoan bluesman is now signed to XL, whose Midas touch means he can be pretty much assured of commercial success somewhere down the line. This is a curious little beast, sounding more like a lost Howlin' Wolf recording than something to have surfaced this year.

TheeSatisfaction
'QueenS'
We can't get enough of this Seattle rap duo, who'll be releasing their debut album-proper on Sub Pop, making them only the second hip-hop act to sign to the label, after their long-time collaborators Shabazz Palaces. This is ridiculously upbeat, in a kind of 'lovechild of De La Soul and Salt N Pepa' sort of way.