A week on Saturday, Coventry-raised poet Ghostpoet makes his (we think) début visit to Sheffield to play for Drowned in Sound and X Ray Horse
If this video of him performing the awesome 'Liiines' is anything to go by, it's going to be awesome.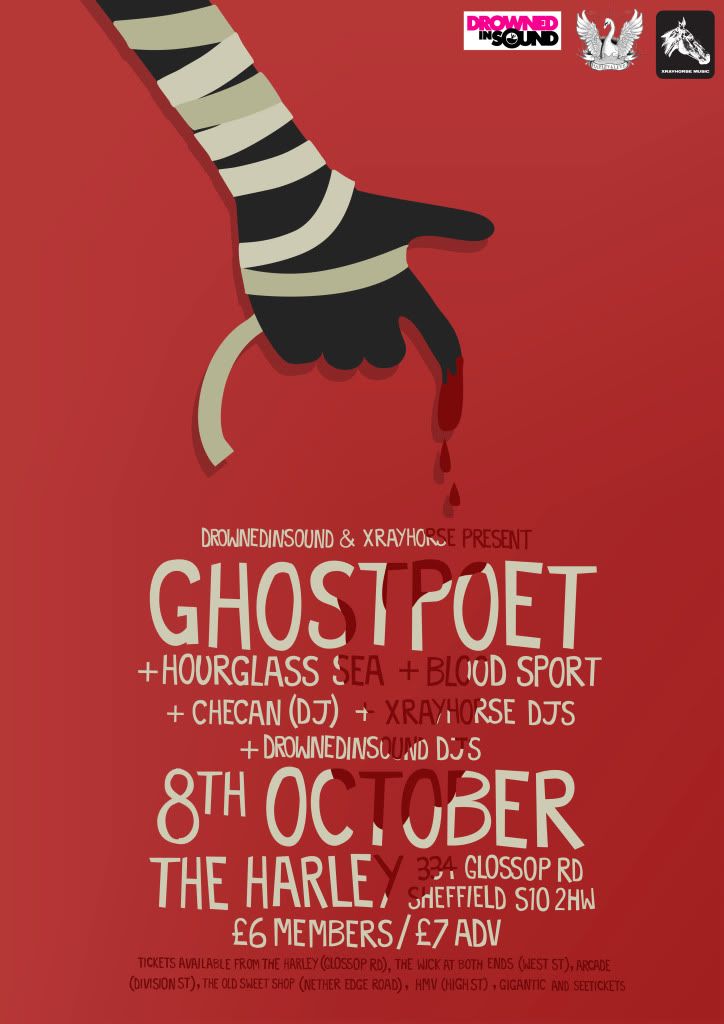 The rest of the evening's live music comes from glitchy disco Londoner Breton, electronic bleep-maker-from-Bradford Hourglass Sea and tropical-math locals Blood Sport.
After the bands, there'll be a DJ set from local producer Checan. The boy's gonna make it big damned soon, so catch him at our place while you still can, kay?
Saturday 8th October
The Harley
8.00pm
Tickets: £6.00 Harley Live members/£7.00 non-members