Smugglers Run make their first live outing to the Harley, with a taste of their upcoming album, due for release later this year on Crystal Ship Records, and complete with contributions from Tim Bromhead, Joe Green (Milburn, Dead Sons) and Andy Nicholson.
Completing the bill are the Velotones, Cut Your Wings – now fronted by the Tivoli's Russell Frisby – and the super-talented Mike Hughes, with an intense set of folky, deep South Yorkshire blues.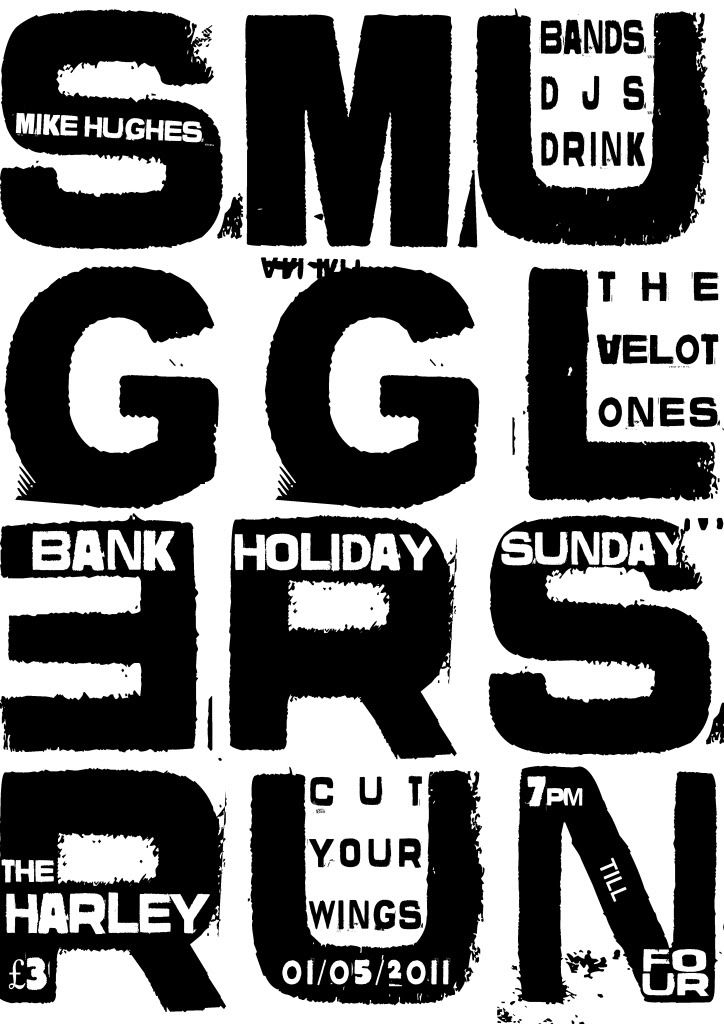 To top it all off, there'll be DJ sets from the bands, Dead Dolls, Bromheads and Coolbeans.
Sunday 1st May
The Harley
7pm – 4am
£3.00